Our news
Back to list
Tindo receives Forcepoint 2022 Rising Star of the Year award
Jul 25, 2022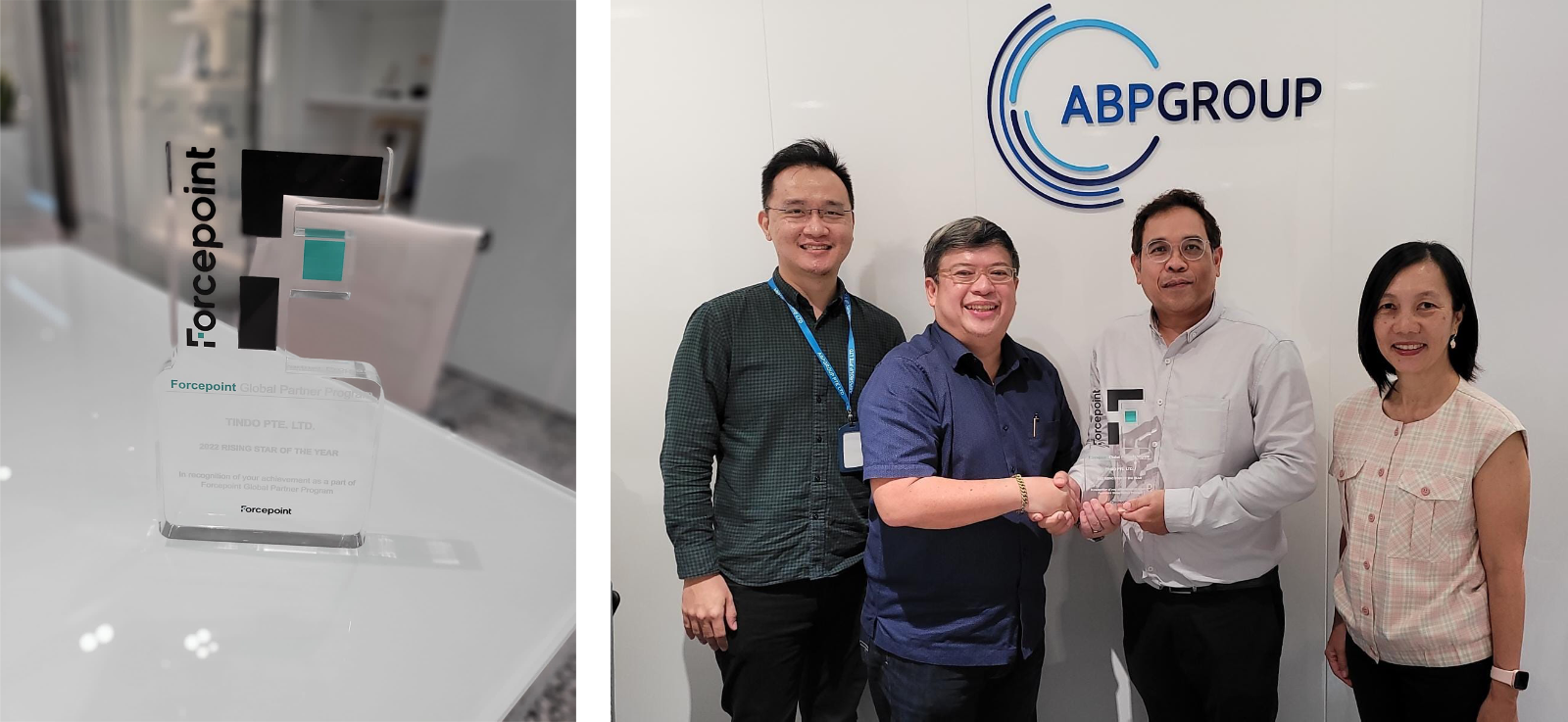 Tindo, a fast-growing system integrator that focuses on cybersecurity solutions and services, recently received the prestigious 2022 Rising Star of the Year award from Forcepoint.
The recognition is in line with Forcepoint's Global Partner Program, a platform that enables partners to build a deeper level of trust while also placing a strong focus on strategic investment through business planning, engagement and execution.
The award was received by Terence Siau, Tindo CEO and Co-Founder and ABPGroup Vice President (second from left).
For more information about Tindo, please visit https://www.tindogroup.com/about.