Our news
Back to list
Tindo achieves ISO 27001 certification
Feb 24, 2022
Tindo, a leading technology partner specializing in cybersecurity solutions, is proud to announce that it achieved the ISO/IEC 27001:2013 certificate, a globally recognised information security standard.
The ISO 27001 serves as a badge of honor for companies that maintain security assets with the highest level of security. The certification outlines the requirements for an information security management system (ISMS) and specifies security best practices in managing information risks.
With the ISO certificate, Tindo's clients and partners can rest assured that their private information is managed with utmost security and confidentiality.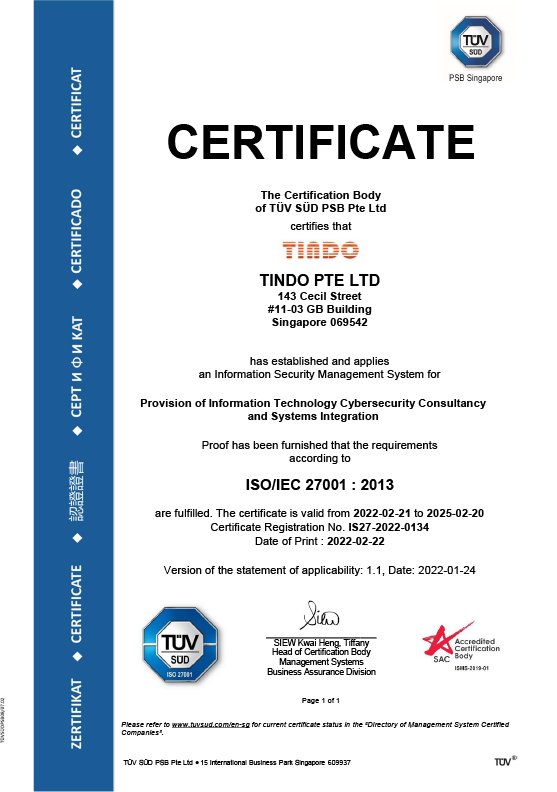 ABOUT TINDO
Tindo is a system integrator which focuses on cybersecurity solutions and services. The company provides organisations of all sizes with the best and most trustworthy IT security solutions.
Tindo is a trusted partner for many industries in Singapore, delivering and providing comprehensive support.
Learn more here https://www.tindogroup.com.