Our news
Back to list
Sunnic achieves ISO 27001 certification
Feb 23, 2022
Sunnic announces another groundbreaking milestone by attaining the ISO 27001 Certification, a globally renowned compliance certificate given to organisations that pass the latest best security standards.
The ISO 27001 creates a framework to help companies manage their security assets, such as financial information, intellectual property, employee details, and other private information.
Complying with the ISO 27001 means that Sunnic can be trusted by customers for controlling and managing their data with the highest level of security.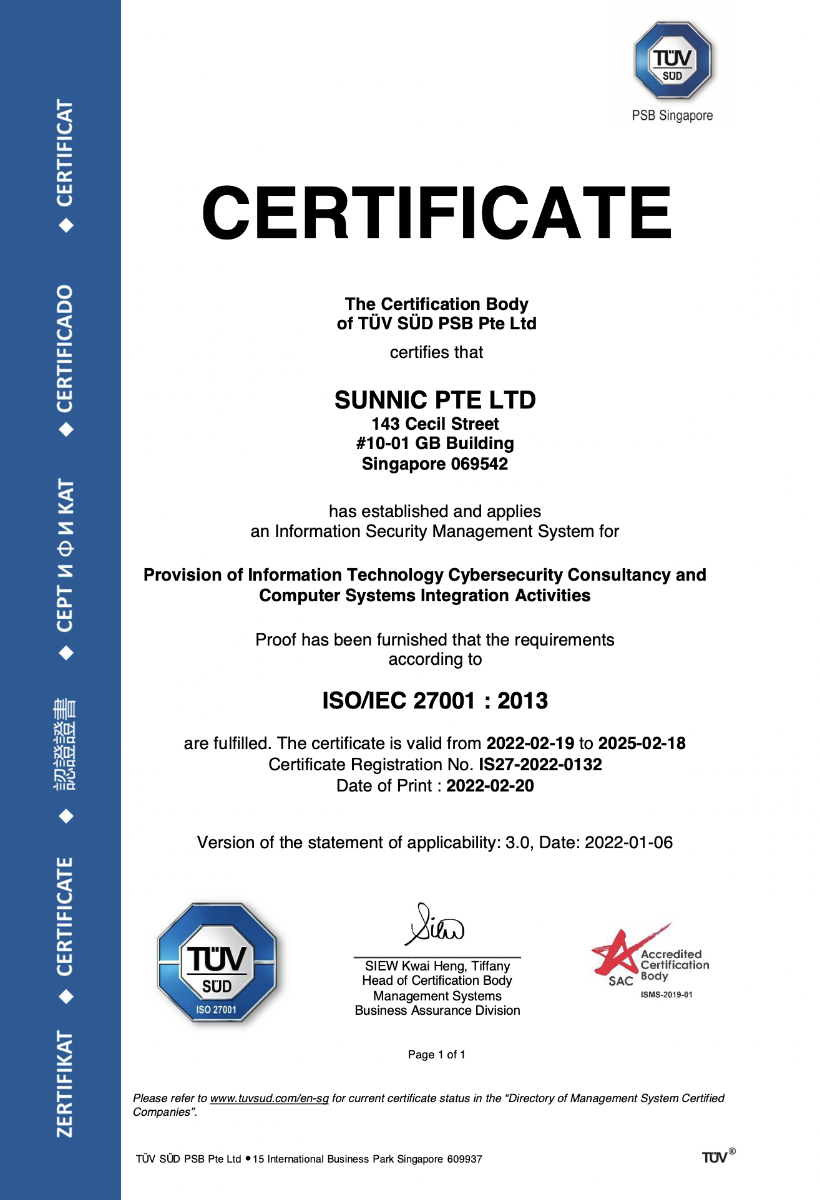 ABOUT SUNNIC

Sunnic is the leading provider of comprehensive digital data security technology specializing in data protection, cryptography key management, and access control solutions.

Established in 2005 with its headquarters in Singapore, Sunnic serves government agencies, financial institutions, and leading enterprises in the region. Today, Sunnic has regional presence in Malaysia, Hong Kong and China.

Learn more here https://www.sunnic-sec.com.